Free Resources
A big part of my mission is to add value to the lives of people in my life and in this community and one of the ways I do this for the latter is to create and curate quality content that can positively contribute to your aim of creating an awesome professional life and a personal life you cherish.
I'll add or link to free things you may appreciate, below:
Sign up for the newsletter, first glimpses of blogs and videos, inspirational, motivational and actionable content as well as exclusive information and offers in relation to programmes I launch.
Connect via Facebook, Twitter and Instagram for great content and conversations
I do a limited number of these per month as they last between one and two hours and they are only for you if you are ready to make progress, not excuses in your life.
"Limitless You" podcast:
Coming later in 2015…You… me… hanging out on iTunes, on your iPod or other listening device. We'll be talking work and life hacks, wins, frustrations and fixes. It's gonna be awesome. Look out for it.
I asked my community what they felt they could most benefit from and while there was a huge spread of responses (so more fun freebies and wider content coming up!) – the most popular idea was a work life balance cheat sheet so here it is! Sign up here…
Complain about your career but not really ready to take active steps to make some changes? Know you want to progress a certain aspect of your life but don't want to be challenged? This isn't for you at this time then… and that's okay! Keep enjoying the wide range of other free content for you.
If however, you reach a stage where you need some real clarity with your goals, want to work towards your vision, suspect that where you are and where you want to be is more distant than is beneficial for someone with hopes, ambition and plans like yours… and if you want to accelerate your process in a challenging and supportive environment then do enquire about booking in a deep exploration call.
There's no obligation beyond the free call, but you will gain great value and will have the opportunity to find out more about in depth work if this is of interest to you.
Other ways to work with me: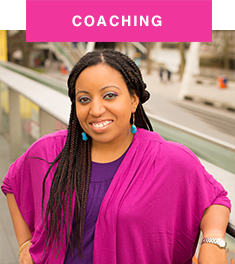 "I feel so powerful" was the exclamation of a client of mine as we came to the end of a one on one coaching session. It was an awesome moment but is no surprise. Coaching is for high achievers who want to up-level while being challenged and supported. It's not just for the rich and famous like Serena Williams, Andre Agassi and Oprah – it's also for ordinary people with extraordinary visions for their lives.